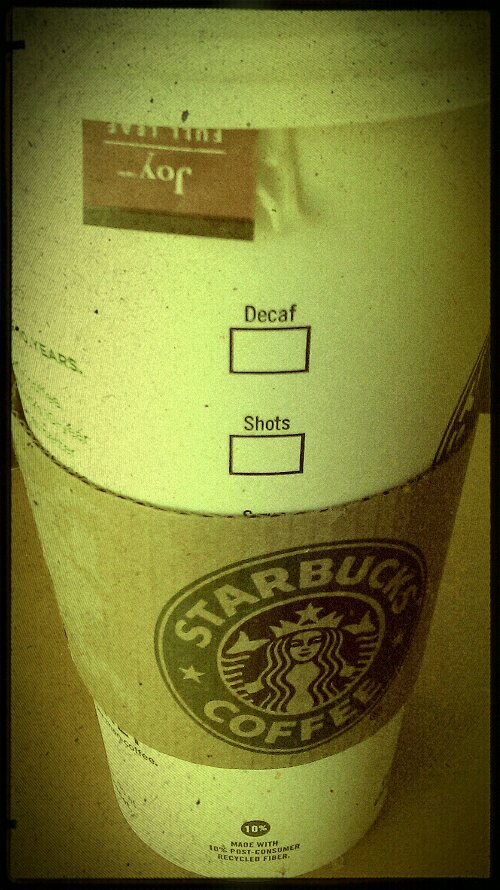 Starbucks doesn't have the best tea, but I needed a place to finish reading a Fear and Trembling by Soren Kierkegaard prior to a discussion of it with some friends this evening, so here I am with the pictured cup of tea.
I normally buy a 1 tea bag venti (20 ounce cup for those who don't speak Starbuckian). Starbucks had long been a chain that charged by the tea bag rather than the size of the cup our the amount of hot water they give you.  This has changed, and a Grande will now cost you more than a Tall though both only have one tea bag.
Meanwhile, if you purchase with a registered Starbucks card,  they'll give you free refills with new tea bags. So a Tall refilled several times will use several tea bags and more water, but will cost less than one Grande with one tea bag.
Brilliant.
Update: Apparently it depends on which batista you ask – I was just informed that I would be charged if I wanted more than hot water for my refill. Oooh, free water in America!