Today I turned on a talk radio station and momentarily heard a friend of my calling into the Dennis Prager show.
I recently started using J River Media Center 18. The capabilities are great, but the documentation is sometimes unhelpful.
On my Android phone I can listen to streaming radio via apps like TuneIn, but it would have been great if in a few taps on my phone I could have pushed the streaming radio to our DLNA-enabled TV or Blu-Ray player to go through the sound system connected to them.  I searched the web and didn't find any answers, but I did get a very fast response on their web forum that sent me in the right direction.
Here's a tutorial on how to get streaming web resources like Internet Radio available to play on Gizmo or to send to different Zones or DLNA devices.
1. Go to thestreamcenter.com and find the Web Radio streaming URL. Right click on the link and select Copy Link Location.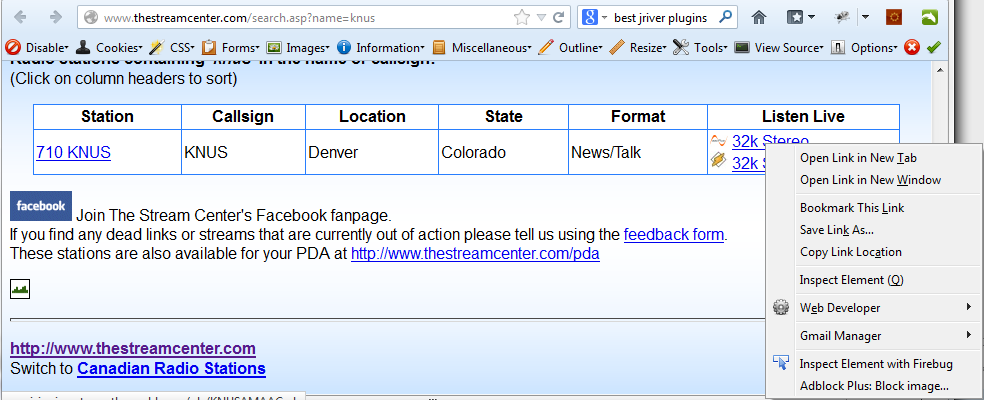 2. JRiver In Media Center 18, click File, Open URL…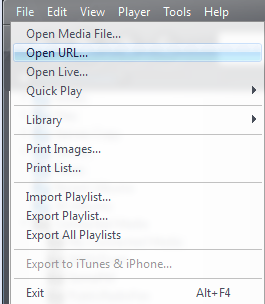 3. Paste the station URL and check the box to "Show web media options…"

4. Check the "Add stream to web media" checkbox, and you may want to check "Keep using this answer."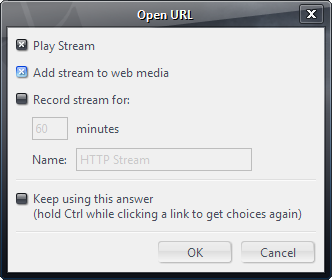 5.After a moment the station will begin to play and you'll see the station listed in the library under Audio > Connected Media > My Connected Media. Right click and click Tag or just Alt+Enter to rename the stream.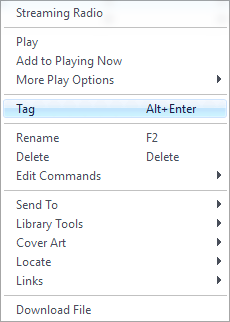 6. Right click and send to a playlist. The first time I clicked "Create Playlist" and created one called "Streaming Radio." You can also click and drag the item to your playlist.
7.On Gizmo, connect to the server and select the playback zone. My playback zone was my Panasonic Viera UT50 tv as you can see from my screenshot. Tap Playlists.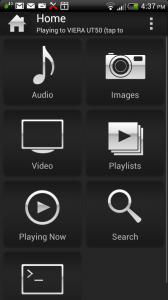 8. Tap your new playlist (mine is Streaming Radio)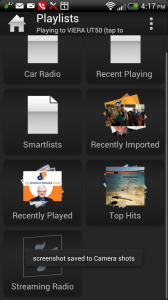 9.Select your station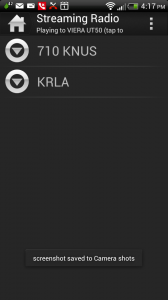 10. After a moment the Gizmo app will show the Playing Now Screen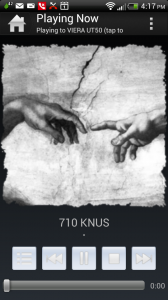 11. Enjoy the streaming radio on your DLNA device.