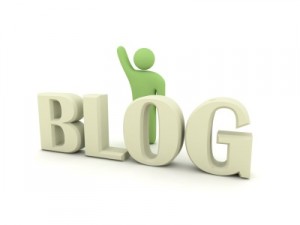 Blogging is helpful to me as a personal writing exercise and also allows me to engage others in more meaningful online communication than tweets and status updates.
I've decided to "really start blogging" several times, but haven't followed through. So far with this Second Jon blog, I've blogged at least once per day for a few weeks. I think I can keep this up (especially now that I have more control over every aspect of my blog having left blogger.)
Goal 5 on my list is to blog consistently – 300 blog posts by my next birthday.
Attainable: So far, so good! I'm averaging more than one post per day.
Meaningful: Improves writing skills, may allow me to connect with friends/strangers online in a more meaningful way.
Difficult: It means coming up with something interesting to write about every day.
Quantifiable: 300 blog posts over 365 days.
Current Progress: 18/300 (6%)